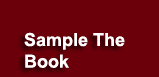 Sample the Book
Become pulled into this exciting parallel universe by reading chapter 1 of the Stones' Quest - In Search of its Master. Chapter 1 is FREE to read.

Read Chapter One Stones' Quest - In Search of its Master

You will need a PDF reader like Adobe Acrobat Reader to view the first chapter of this exciting new series. Adobe Acrobat Reader is free to install on all operating systems. Click the Adobe Acrobat Icon to download the free reader.

Are You Having Trouble Viewing the Chapter?
An Adobe Acrobat product (such as Acrobat, Acrobat Reader, or Adobe Reader) may be unable to display a PDF file inside a compatible Web browser window if the Acrobat product can't read the PDF file or if the Web browser isn't configured correctly with the Adobe PDF Browser plug-in.

If you are experiencing this problem, we recommend that you download the file to you computer desktop and then view the file remotely. Here are some instructions on how to do this.
In your browser, right-click the link to the PDF file and choose Save Link As from the pop-up menu (Windows), or click and hold the link to the PDF file and choose Save This Link As from the pop-up menu (Mac OS).
Specify a name and location for the PDF file, and then click Save. Recommend saving to your desktop.
Open the Acrobat product, choose File > Open, and open the PDF file that you saved in step 2:
For other instructions on how to tune up your browser to properly read PDF files, click here